Coleman County began in 1854 and was named after Col. Robert Coleman. In 1876, Coleman City was selected as the county seat. The first church building in Coleman County was erected in 1882, of wood and was located at 201 San Saba Street. It served all faiths. The Reverend William B. Bloyes served as minister of Northern Presbyterian Church.
On October 30, 1890, a group of Catholic individuals consisting of Marion M. Callan, Fred Studer, Mike Bolan, James Callan, and J.P. Lynn bought a lot from the Presbyterian Church for $300.00. Before there was a church building, Masses in Coleman were held in the Callan family home. An old bureau desk served as the altar. On December 28, 1892, Catholics of Coleman, led by F. Beck, bought the original wood frame building from the Presbyterians, in the name of T.F. Brennan, Bishop of Dallas, because at that time the church in Coleman was part of the Dallas Diocese. Before 1910, priests came from Dallas or from Brownwood and would stop in Coleman to say Mass once a month. After 1910, priests from St. Mary's Church in Ballinger served the Coleman parish, initially traveling by train once a month, and later in the 1920s by car, each Sunday. No resident priest was assigned to the church in Coleman until 1950.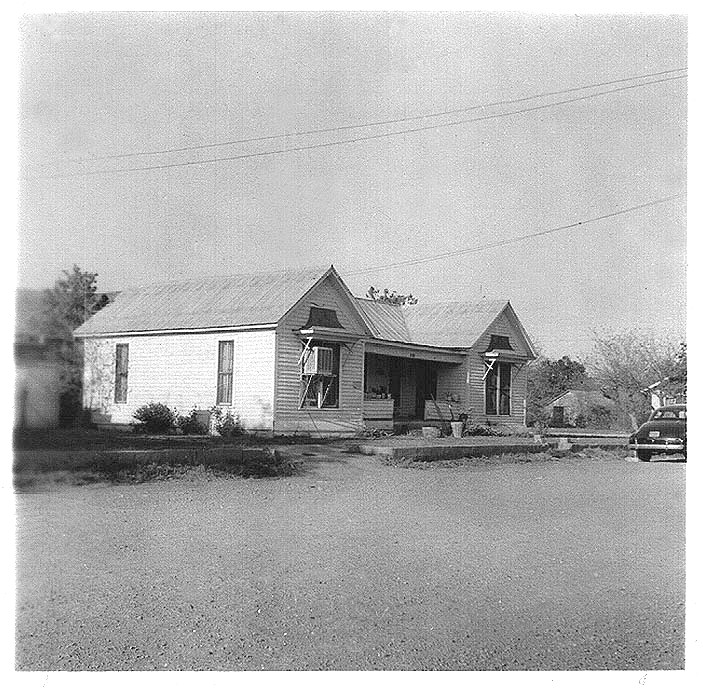 "The Callan House"
The early priests assigned to Coleman were Oblates of Mary Immaculate. They were succeeded by the Benedictine Priests and later by Diocesan priests and from other Religious Orders.
The current Church building (303 E. College) was started in 1958, and completed in August of 1959. Bishop Joseph Fiorenza presided with the dedication on June 6, 1962. Sacred Heart Parish was canonically established in 1962.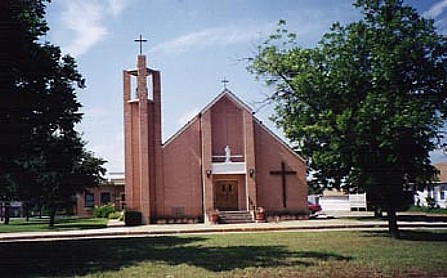 "Sacred Heart Church"
The old church building (201 San Saba) was used as the Parish Hall until the current Parish Hall was built in 1981. It was later renamed Father Lawrence S. Cyr Hall, and dedicated to him a year after his retirement in 2005. This was to honor his 26 years of service to Sacred Heart Church.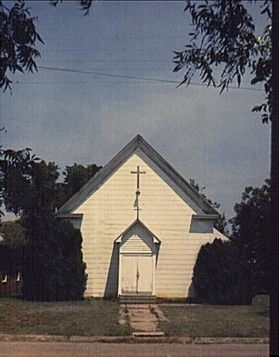 "The Old Sacred Heart Church"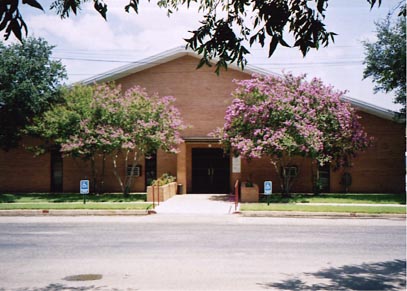 "The Father Lawrence S. Cyr Parish Hall"
The Sacred Heart Parish has been a part of three dioceses, so far, namely: Dallas (from its inception to 1947), Austin (1947-1961), and San Angelo (1961 to the present). The Parish of Sacred Heart in Coleman, Texas, has been in existence for over a hundred years and has undergone many changes.
Reference
[1.Cyr, L: Sacred Heart Catholic Church in A History of Coleman County and Its People, by Ralph Terry, Judea Gainer, and Vena Bob LeSueur Gates. Anchor Publishing Company, 221 North Main Street, San Angelo, Tx 76903, 1985]